Steampunk Links : Art by James Ng

Imperial Airship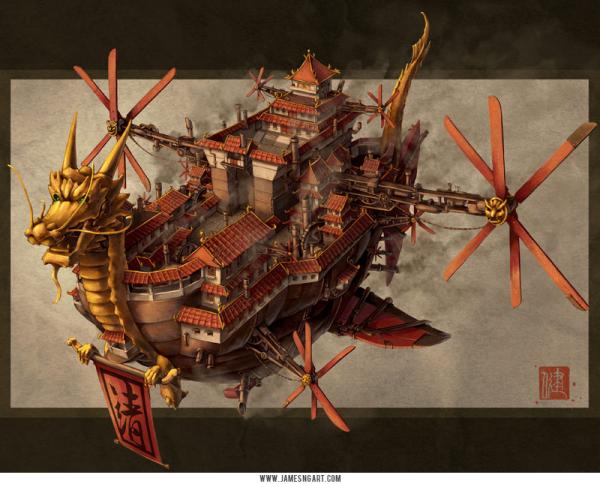 A few words
I stumbled on
James Ng art while visiting http://www.darkroastedblend.com/ .
Wonderful work , this is what i was looking for ''World Class Oriental Steampunk Art'' . The details are amazing . The Steampunk anachronism in each piece is perfectly represented . I really enjoy seeing steampunk in the context of an ancestral Oriental setting.
Since i lived in Asia for a few years ago I'm always fond of Oriental art and i have brought many souvenirs from my travels . in Asia , They put so much attention to details in their art . Now i must get one of these illustration it would match perfectly in my studio .
Link :
http://www.jamesngart.com/
James Ng (pronounced Ing) was born in Hong Kong, where he spent most of his childhood drawing monsters and robots, making his own elaborate cardboard toys, and playing soccer. Ever since, he has been on the move between Hong Kong, Vancouver, Chicago and New York. His travels have greatly influenced him, allowing him to combine eastern and western cultures in his artwork.
Currently James is enjoying the freedom of being a freelance concept artist and illustrator. He is traveling from city to city while working on his lap top. Right now, he is enjoying the constant sunshine and breeze of summer in Vancouver, BC. One day, he hopes to start a design company with some friends, and maybe even direct a movie featuring all his monsters and robots.
Read more about James' work :
http://www.jamesngart.com/info.html
Night Patrol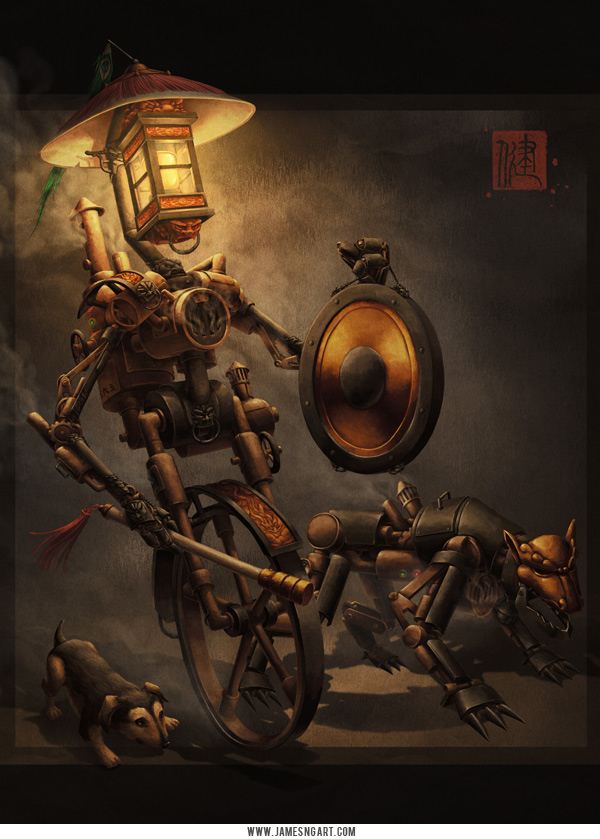 Imperial Inventor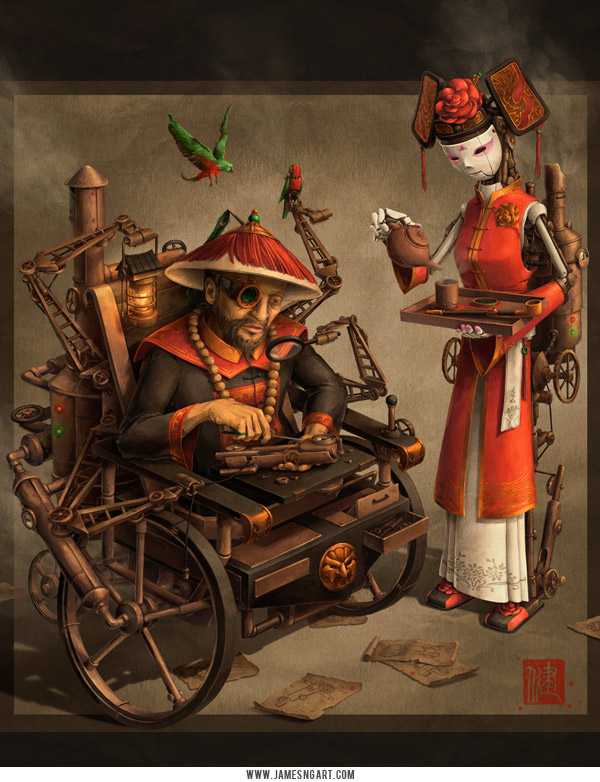 Bridal Carriage